2017 FIFA Confederations Cup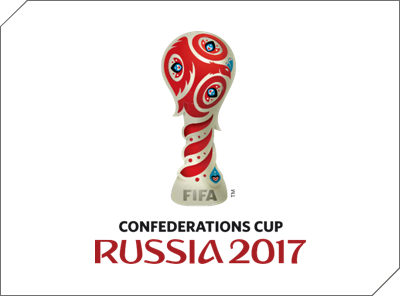 From June 17th to July 2nd, 2017 Russia hosted the Cup of Confederations 2017 - the 8th football tournament among national teams, held under the auspices of FIFA.
INWARD DETECTION s.r.o. acted as the main supplier of inspection equipment at four Russian stadiums, where the Confederations Cup-2017 was held: "Spartak" (Moscow), "Krestovsky" (St. Petersburg), "Fisht" (Sochi), "Kazan Arena" (Kazan). These stadiums plan to host the FIFA World Cup matches in 2018 as well.
As part of the security system contracts concluded with INWARD, pursuant to Order No. 1092 of the Ministry of Internal Affairs of Russia from November 17th, 2015, "On Approval of Requirements for Specific Infrastructure Facilities for Venues of Official Sports Events and Technical Equipment for Public Order Maintenance and public safety on Stadiums" all four of the sports arenas were equipped with inspection equipment developed and manufactured by our company.
In the record-breaking time, less than in a month, INWARD DETECTION s.r.o. supplied and installed X-ray inspection systems (TS-SCAN-6575 conveyor type introscopes). Moreover, the company's specialists provided technical support during the entire period of the Confederation Cup.
The stadiums "Spartak", "Fisht" and "Kazan Arena" are chosen a variety of X-ray systems - conveyor type introscopes - TS-SCAN-6575, TS-SCAN-6040, portable X-ray inspection systems NORKA and portable fast-operating and high-sensitive vapor and trace detector M-ION, developed and manufactured by INWARD DETECTION s.r.o.
Specialists engaged in the operation of the inspection systems during the Confederation Cup, noted the high quality of the equipment, which allowed to conduct an Entrance control with high efficiency, ensuring the safety of fans and their high throughput.
Throughout the period of the Confederation Cup, the equipment of INWARD DETECTION proved itself from the best side, there were no remarks and complaints about system's performance.
INWARD DETECTION s.r.o. is a Czech company that manufactures Security and NDT equipment, it has been one of the leaders of not only the domestic but also the world market of systems for providing antiterrorist security for 25 years. INWARD's equipment is being used in many countries: in major airports, railway stations, postal and customs services, stadiums and mass events and other facilities requiring the highest level of protection.