INTERPOLITEX 2017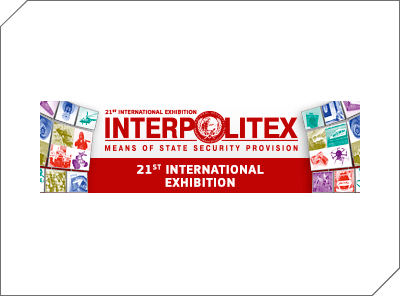 INWARD DETECTION s.r.o. is going to take part in the leading Russia & CIS event dedicated to homeland security – INTERPOLITEX 2017
The 21st edition will be held on 17-20 October 2017 at Moscow
We invite you to visit our stand No. 1D8-2 (Hall A) at the largest in Russia & CIS homeland security exhibition. It is the unique exhibition event in Russia in the field of security, having a Federal status and importance, is held annually in order to give suppliers and users of up-to-date special technical means and armaments an effective tool for the solution of promotional and marketing tasks, market monitoring and bargaining. The results of this work are directly connected with the stock of orders (firstly, state ones) and implementation of a number of Federal Target Programs.
Exhibition dates:
17 – 20 October 2017
Working hours:
17, 18, 19 October 2017 from 10:00am to 6:00pm
20 October 2017 from 10:00am to 2:00pm
Address:
Moscow, All-Russian Exhibition Centre - VDNH, Pavilion 75
http://www.interpolitex.ru/en/
We are looking forward to seeing you at the INTERPOLITEX 2017!