Milipol Asia Pacific-2019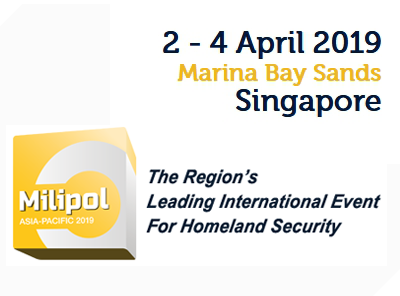 INWARD DETECTION s.r.o. participated in the Milipol Asia Pacific-2019, which will take place on April 2-4, 2019 at Singapore. We will be glad to see you at our stand №1934.
Milipol Asia-Pacific is the leading international exhibition dedicated to homeland security in the Asia-Pacific region.
The event is focused on serving the Asia Pacific's Counter Terrorism, Law Enforcement and Civil Defence communities. The show presents opportunities for Governments and Security professionals to meet, interact and build relationships in order to develop the required solutions to protect their borders, infrastructure and their national sovereignty against acts of terrorism, natural and man-made disasters and organized crime. The 3-day Exhibition runs concurrently with a homeland security themed conference with leading international speakers to present their experiences, current practice and information in their specific fields of expertise.
Date & Opening Hours:
Tuesday 02-04 April: 09:30am-17:00pm
You are welcome at our stand!